In May 2019, patient advocates Mimi McCord and Maggie Blanks travelled to the Czech Republic as part of the Cancer Research UK Mutographs of Cancer Grand Challenge project.
They were accompanied by the project's public engagement and patient and public involvement coordinator, Louise Walker, along with Ghislaine Scelo and Behnoush Abedi-Ardekani from IARC and science writer Kat Arney. In this guest post, Kat describes what they discovered about experiences of cancer and the role of patient engagement in the country.
Following the 'Velvet Revolution' in 1989, which saw the end of Communist one-party rule and a non-violent transition to democracy, Czechoslovakia split in 1993 to form the Czech Republic and Slovakia. Since then, the Czech Republic has flourished to become one of the fastest-growing economies in Europe.
The country has universal healthcare through an insurance scheme provided by employers, while people who are out of work or unable to work are covered by the state. According to the 2018 Euro health consumer index – which compares national healthcare systems – the Czech healthcare system ranks 14th in Europe, just behind Portugal and two places ahead of the UK.
The diagnosis and treatment of cancer in the Czech Republic is therefore comparable with many places in western Europe, with high-quality, modern treatment facilities. There is one specialised cancer institute, the Masaryk Memorial Cancer Institute (MMCI) in Brno, the historic capital city of Moravia in the south-east of the country which was the home of 19th-century genetics pioneer Gregor Mendel.
The MMCI has a relaxed, calming atmosphere, with regular music performances, murals, plants and public art pieces creating a friendly and welcoming space. There is also an impressive patient information centre packed with leaflets and boasting its own TV channel, and an art therapy centre encouraging patients to create jewellery and other artworks or crafts.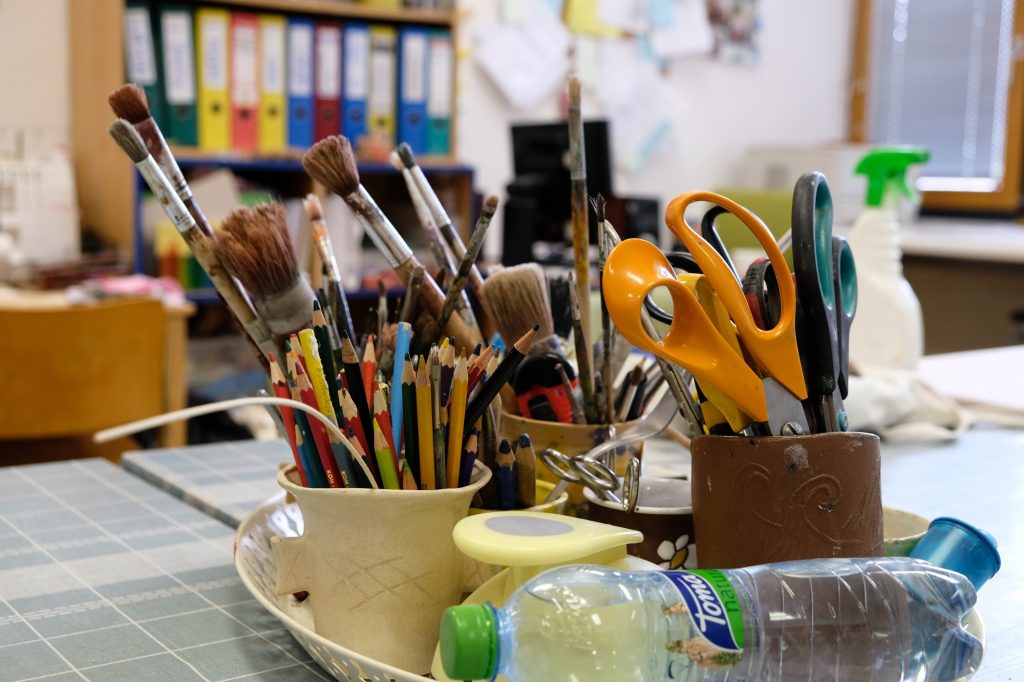 Choose your own adventure
The key difference we noticed between cancer care in the UK and the Czech Republic lies in the initial route to diagnosis. The notion of personal choice is very important to the Czech people, which we were told is probably a side effect of moving from a Communist monopoly to a competitive market-based model.
Unlike the situation in the UK, where an NHS GP usually acts as a gatekeeper between the patient and an appropriate specialist, any Czech person has the right to choose any doctor they wish, whether that is a general practitioner or specialist. A similar set-up is seen in other post-communist bloc countries.
The emphasis on personal choice and lack of GP gatekeeping can lead to people making a best guess at the most appropriate specialist to see. This culture of 'doctor shopping' means that patients can sometimes end up visiting multiple specialists before they receive a correct diagnosis and appropriate treatment.
Several of the experts we spoke to mentioned that this could potentially be contributing to late diagnosis of cancer, particularly pancreatic tumours, which can have vague symptoms that can persist for a long time.
For these and many other reasons, the Czech Ministry of Health is currently working on reforming the culture of primary care in the country. The aim is to strengthen the role of GPs as central coordinators and gatekeepers of care, helping the health system adjust to an aging population, increasing numbers of chronic conditions and the decreasing numbers of healthcare professionals.
Growing patient engagement
Since the Velvet Revolution, a number of non-governmental voluntary organisations have sprung up to provide information and support for cancer patients as well as raising awareness and funds. One of the largest is the Czech League Against Cancer, which was founded in 1990 and runs an annual 'Flower Day' in May.
Bright yellow fabric marigolds are sold across the country, adorned with different colour ribbons depending on the type of cancer being supported that year. When we arrived for our visit, we were given marigolds with apricot-coloured ribbons symbolising this year's collection theme of lung cancer.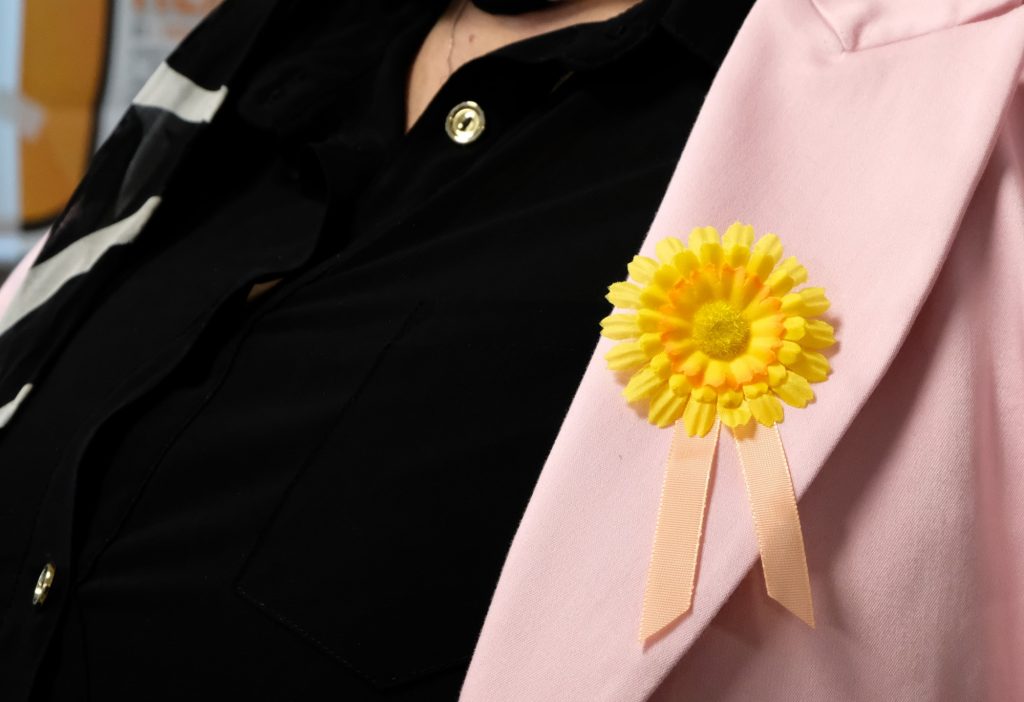 There appear to be no specific support organisations for pancreatic cancer, which may be a reflection of the poor survival from the disease. However, there is also very little available for kidney cancer patients, despite the better chances of long-term survival and high prevalence in the country. Most of the patient organisations in oncology are in the field of breast cancer, leukaemia and myeloma.
The Czech Ministry of Health has invested significantly in engaging patients in healthcare policy and decision-making over the past three years by establishing a Unit of Promotion of Patient's Rights. It is headed by Jana Hlaváčová, a lawyer and civil servant who is living with multiple sclerosis and is passionate about patient advocacy.
"You don't become a patient advocate by studying it," she says. "You become one by living it."
Hlaváčová's Unit aims to encourage communication and sharing of information between patient groups representing many different diseases, including cancer. The Ministry wants to provide an opportunity for patients to have their say on new laws and government decisions.
To do this, the Ministry has established a council of representatives from 25 patient organisations drawn from a wide range of diseases and conditions, including cancer. "It's not enough just to provide a seat at the table for patients, we have to help them sit at it," she says.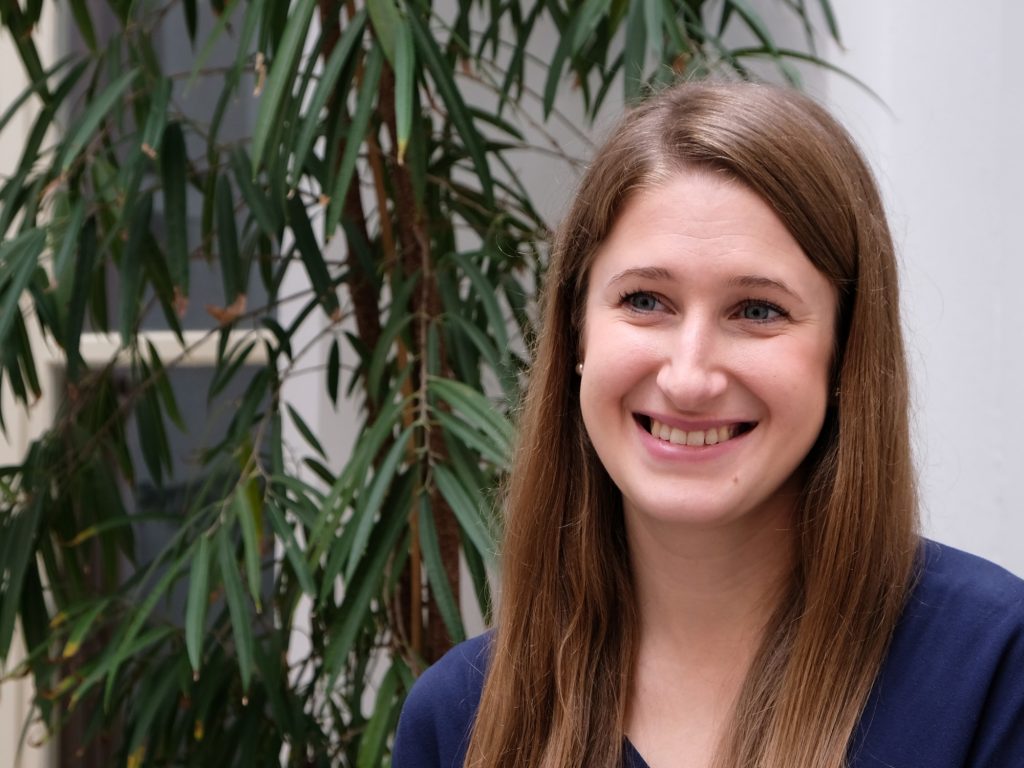 The council meets formally every three months, with informal meetings and online contact in between, and there are subgroups looking at medical devices, innovative treatments, health and social issues and mental health.
Things are starting to get off the ground and the group is beginning to work on new policies and laws, working together with people from the government, health services and the insurance industry. There are also moves towards getting patients involved in designing clinical trials, as well as taking up seats on research funding and ethics committees.
It is important to have patients on board to provide insights and input from their unique real-life perspective, as well as helping to communicate policies more effectively to the public. Using patient organisations to communicate policies and information must come from an authentic place, with groups having demonstrably played a part in the decision-making process, rather than being 'phantom' representatives or mouthpieces of any of the stakeholders.
Many groups also receive significant funding from the pharmaceutical industry, which, may put their independence in question if they're involved in patient advocacy. However, it can be difficult to find alternative sources of funding that provide long-term sustainability, as public funding has not yet reached an optimal level and there's less of a culture and tradition of private charitable donations compared with other countries in western Europe.
For now, the main focus is on transparency. Hlaváčová told us that the Ministry is working in cooperation with relevant stakeholders to develop legislation aiming to write the 'rules of engagement' and ethical code of conduct – for example, developing a law setting the maximum percentage of funding that any patient organisation can accept from the industry as a contribution to their core financing.
From the Ministry of Health to the hospital
Patient advocacy and engagement is now also coming into hospitals, as we heard from Zuzana Joukalova, who heads the Information Centre and Patient's Committee at the MMCI, Brno. The Institute's patient committee was set up in 2017 and consists of 24 patient representatives, many of which are from larger patient organisations.
The group meets twice a year to discuss issues that are important to patients, review materials such as publications and leaflets, and get updates about the latest news and treatments. There are also good opportunities for doctors and nurses to get involved with patient groups, such as volunteering to speak at fundraising events.
We were excited to hear about all the initiatives that were under way and hope to foster further connections between Czech patient groups and those here in the UK and elsewhere in Europe. There are ample opportunities for collaboration and connection with similar organisations that could provide advice, support and tools to engage and inform patients throughout the country.
Finally, there is one more aspect of the patient journey that remains to be addressed, according to MMCI Director Jan Žaloudík, and that's the contentious issue of car parking around the hilly hospital site in Brno. "We have A+ patient satisfaction," he boasts, proudly. "If we fixed the parking, we would be A++!"
• Read about the team's previous visit to Kenya as part of the Mutographs of Cancer project on the Cancer Research UK blog.