We might be at home but science goes on
As COVID-19 spread around the world, continents and countries shut down all but essential activity in quick succession. Research and science have been no exception and institutions have closed. Not being able to go into the labs means that experiments have to be stopped and samples frozen until we can resume lab work. Nevertheless our work includes computational and epidemiological analyses that can continue from home.
So we packed our bags, or computers rather, and went home to set up work stations in the best way possible. Perhaps not at the same time, but ultimately all of the Mutographs teams around the world ended up at home with computers and wifi connections. Halh Al-Serori Kings College London, UK:  "I usually don't work from home, so at the beginning it was a bit challenging to pause lab work and cut off much of the casual social interactions which usually happen at work. But the biggest challenge was to learn to put work away at the end of the day, recharge, and start the next day with a fresh mind. It is a learning process and as science becomes more virtual through webinars, online meetings and workshops, the connection within the scientific community grows stronger even helping to navigate students to successful graduation."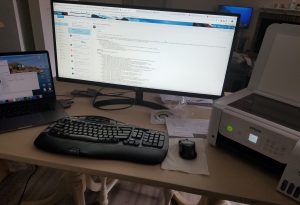 Mishu Islam, University of California San Diego, USA: "The first few days of lock-down were not easy. Gradually, I accommodated the new norm of life and now the days are quite normal for me. I made two workplaces at my home so that I do not feel bored.  Now my only complaint is I cannot see the faces of my dear labmates except for the zoom meetings."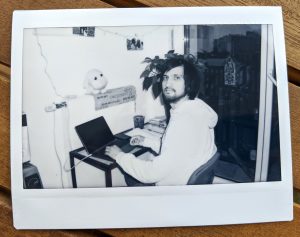 Sergey Senkin, IARC, France: "a polaroid photo of me in my lockdown setup from earlier this year. Since lockdown was relaxed I have been able to retrieve a monitor from work, so now it looks slightly more professional!"
Thus, we settled to do everything we could from home. It soon became evident that the amount of data to be analysed, curated and written into articles was rather overwhelmingly abundant.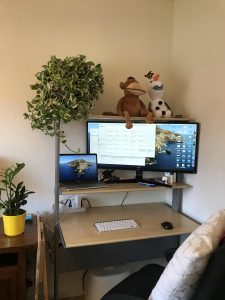 Phoebe He, University of California San Diego, USA: "It's hard to believe it's been 3 months since I last saw everyone in the lab in person! Fortunately with the nature of our work being computational I still manage to meet everyone regularly through zoom meetings while keeping a busy working schedule and enjoying the convenience and comfort of working from home."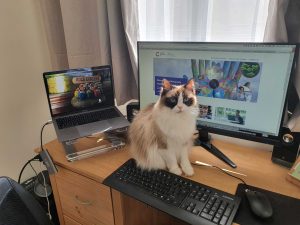 Sarah Moody, Sanger, UK: "Moving to remote working has been a challenge, but luckily, we have rallied together as a team and adapted. We have been using video conferencing to stay in touch, on which my cat Cara makes frequent appearances either asleep in the background or invading my desk!  We continue to make good progress on the project, and are hoping to submit the first paper soon. We will update on our findings on the blog as well, so watch this space!"
Not just the research was affected, but our work to engage with the public and specially with patients, was drastically cut short to the dismay of our patient advocates. Mimi McCord, Heartburn Cancer, UK: "our planned visits within the Mutographs project are on hold as the restrictions to face to face interactions and support affect us all. None of us has a choice at the moment but we hope we will be able to resume our work as Patient Advocates later in the year."
As soon as we got to grips with all these tasks and also the planning and preparation for an eventual re-start of lab work, some of us were confronted with the fact that we are not alone. All of a sudden we had the children at home, having to occupy them, home school them and guide them through their own coping with the impact of the lock down. Alas, we share our time as best we can to provide support and educate, which is a task of variable complexity, very dependent of the age and character of the children… they rule the world, our world for sure…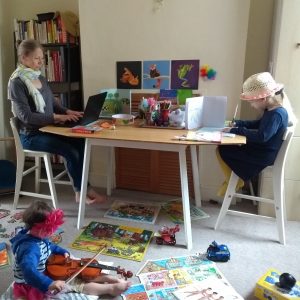 Jill Kucab, Kings College London, UK: "Much of our work requires us to be in the lab, studying cellular models. While being separated from the lab is frustrating, this is actually a great opportunity to think about our data, design new experiments or strategies and catch up on the scientific literature. Additionally, the lockdown coincided with the completion of Master's student projects, so there have been thesis revisions to tend to. I have also had the added challenge/pleasure of home schooling my kids (2 and 5) since the end of March, when schools and nurseries shut. The experience of working from home while also managing a daily education/entertainment plan for small children has forced me to be extremely flexible and focused (even when the kids aren't!)."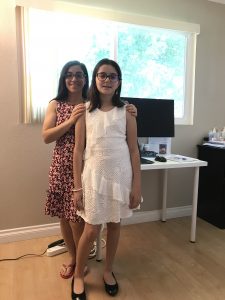 Burcak Otlu, University of California San Diego, USA: "Covid-19 has definitely changed our lives. After March 13 2020, we started working from home. We talked and shared our work on zoom meetings and emailed each other more than before. Finally, we managed to progress in research with this new remote working setting. Being at home made us do more house errands and home schooling kids was the other challenge we faced. Eventually, we got over it and our daughter graduated with a virtual ceremony from elementary school!!!"
It has been a time of reflection too, when we have had the time to look around ourselves and appreciate nature that little bit more closely.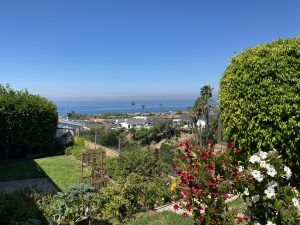 Erik Bergstrom, University of California San Diego, USA: "Working from home with a lack of in-person interactions definitely took time to adjust to, but having a view of the Pacific Ocean throughout the workday is definitely not something to complain about."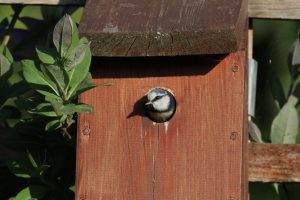 David Phillips, Kings College London, UK: "I am one of the lucky ones with a garden view; there is plenty of activity in it…"
Remarkably, in many ways we are closer and more in touch in this time of distancing than ever before. Laura Humphreys, Sanger, UK: "We are adapting and working more flexibly, with increased tolerance and appreciation of each other's personal circumstances, which will only be positive for the project as well as for us as an international team and as individuals". And so the science continues and lockdown reinforces what we already knew – that collaboration and sharing of data and ideas are essential.